Certificates as proof of responsible operations
Responsibility is an integral part of our everyday operations. As proof of this, our operations are ISO 9001, ISO 14001, ISO 45001, and GSB certified. These certificates indicate that we have a systematic approach to our responsibilities regarding the environment, the safety of our employees, and the quality and safety of our production.
All of our products are CE-marked. We can also provide customers with the most common quality certificates, if necessary. Quality is a key priority for us. We want to ensure that the product ordered by the customer is flawless, which is why we invest in continuous quality development and monitoring. You can find all our certificates in our material bank.
Watch our board chairman's thoughts on responsibility in the video.
Concrete action
We want to act in an environmentally friendly way, and our customers are also very interested in the environmental impact of our operations. We constantly strive for more sustainable production. As part of these efforts, we have introduced AluPure, an environmentally friendly billet made from our foundry's own recycled aluminium.
In our production, we are developing a heat recovery system so that we can use the waste heat generated in our processes to heat our production facilities, for example. We have also started testing our own energy production by installing our first solar panels in the factory area.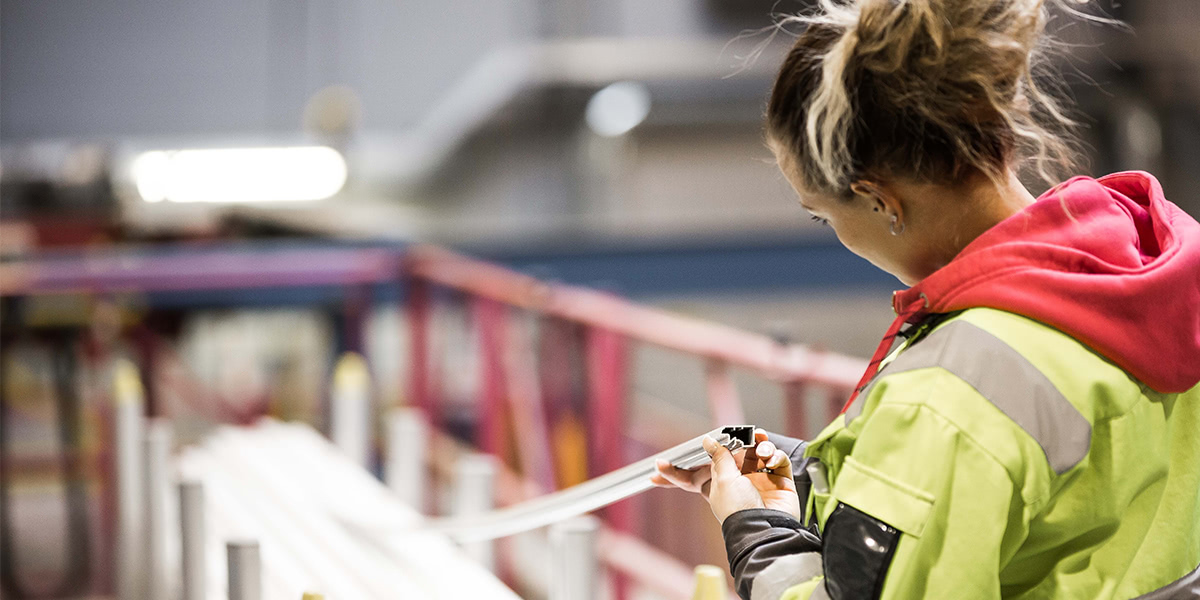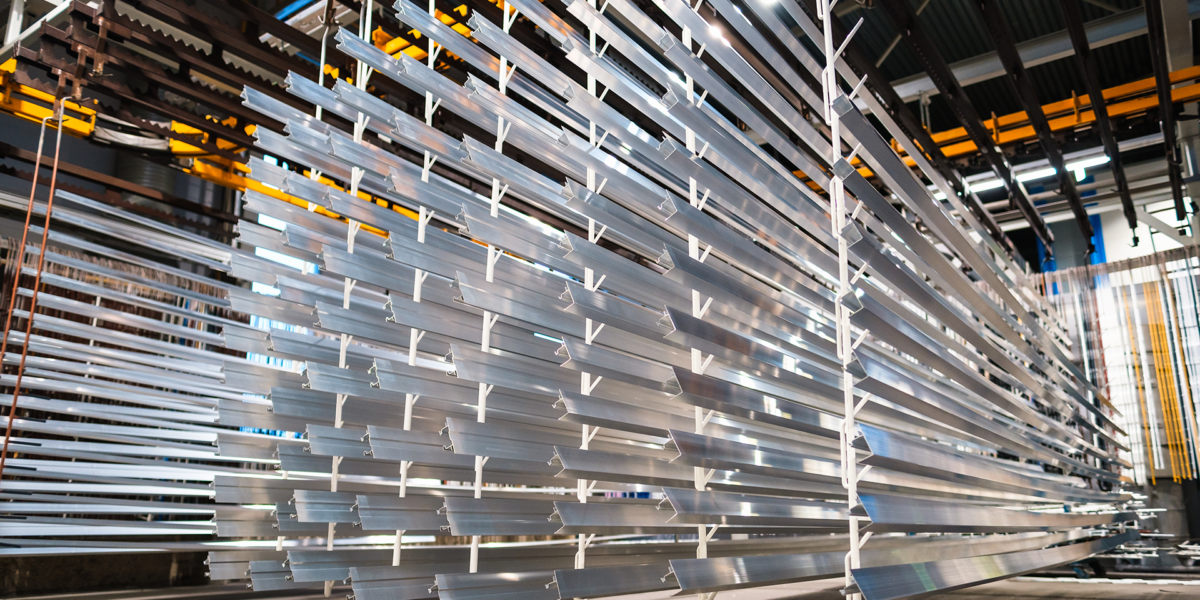 The entire production process is carefully monitored
Our customers are accustomed to flawless products and stable quality. The quality chain starts with the first contact and continues all the way to the point when the finished product is delivered to the customer. Statistical quality tools can be used to guide the process and make quality management more proactive. In our quality management we use the ISO 9001 system.
Quality control is carried out at the stage where we have the most power over the quality of the process. Profile cross sections and surface quality are inspected during the extrusion phase, coating and anodizing results are inspected immediately after surface treatment. We are always working to improve our processes, and a quality system can never be fully complete.
Our quality laboratory monitors, for example, the quality of the surface treatment and the materials, as well as dimensional accuracy. Comprehensive quality management includes monitoring the quality of our further processing partners' work.
18/09/2023
18/09/2023
The energy system in our anodizing plant has been completely renewed in a four-year project. The end result is better than we expected, …