Our AluCoating® surface treatment service offers a wide range of options
Aluminium profiles allow the creation of highly complex shapes and added functions that are very difficult to achieve using other materials.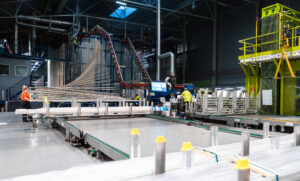 The surface treatment for the final product will be selected based on its intended use. We have created the AluCoating® concept that helps us meet the constantly growing surface treatment demand. It includes the most typical surface treatment options like powder coating and anodizing.
Anodizing is a popular surface treatment for aluminium as it improves the corrosion resistance and service life of the material. You can read more about anodizing here. Through our supplier network, we can also offer colour anodizing.
Powder coating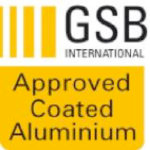 The profiles can be powder coated with special colours, and we also offer two-colour painting. We have three GSB-certified powder coating lines that guarantee a high-quality end result. We continuously monitor and improve the quality and uniformity of the surface treatment results. Possible additional components can easily be coated at the same time as the profiles.
Note that you can combine the AluCoating® service with the AluStorage® service, which means that the surface treated profiles will be delivered quickly and flexible exactly when you need them.
This is how it works
The surface treatment method is always selected together with the customer in accordance with the intended purpose of the aluminium profile. After that, the profiles and any additional components are surface treated in our powder coating paint shop. The products are packaged and delivered to the customer. If you are also using the AluStorage® service, it is possible to get the surface-treated quantities into production quickly. The AluStorage® service brings flexibility in planning your own production and storage needs.