Our AluCoating® surface treatment service offers a wide range of options
The surface treatment for the final product will be selected based on its intended use. We have created the AluCoating® concept that helps us meet the constantly growing surface treatment demand. It includes the most typical surface treatment options like powder coating and anodizing.
You can choose from an extensive range of surface treatment colours – and of course there is the option of anodizing the aluminium, which preserves its natural colour. The aluminium profiles can be coated with special colours, and we also offer two-colour coating. We have our own GSB-certified powder coating lines that guarantee a high-quality end result. We continuously monitor and improve the quality and uniformity of the surface treatment results. Possible additional components can easily be coated at the same time as the profiles.
Powder coating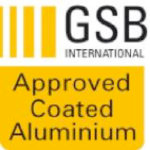 Aluminium profiles can also be powder coated with special colours or with a two-colour painting. We have our own GSB certified painting lines that guarantee high-quality coating. Powder coating of aluminium profiles is a very common surface treatment, which you can read more about here. We monitor the homogeneity of paintings and strive to continuously improve quality. Painting possible peripheral components can be done effortlessly at the same time as the profiles.
The certifications of our powder coating paint shops serve as proof of continuous quality control and development.
Please note that you can combine AluCoating® with the AluStorage® additional service, so surface-treated profiles are delivered flexibly and quickly when you need them.