A skilled staff is a guarantee of quality for the customer
21/02/2023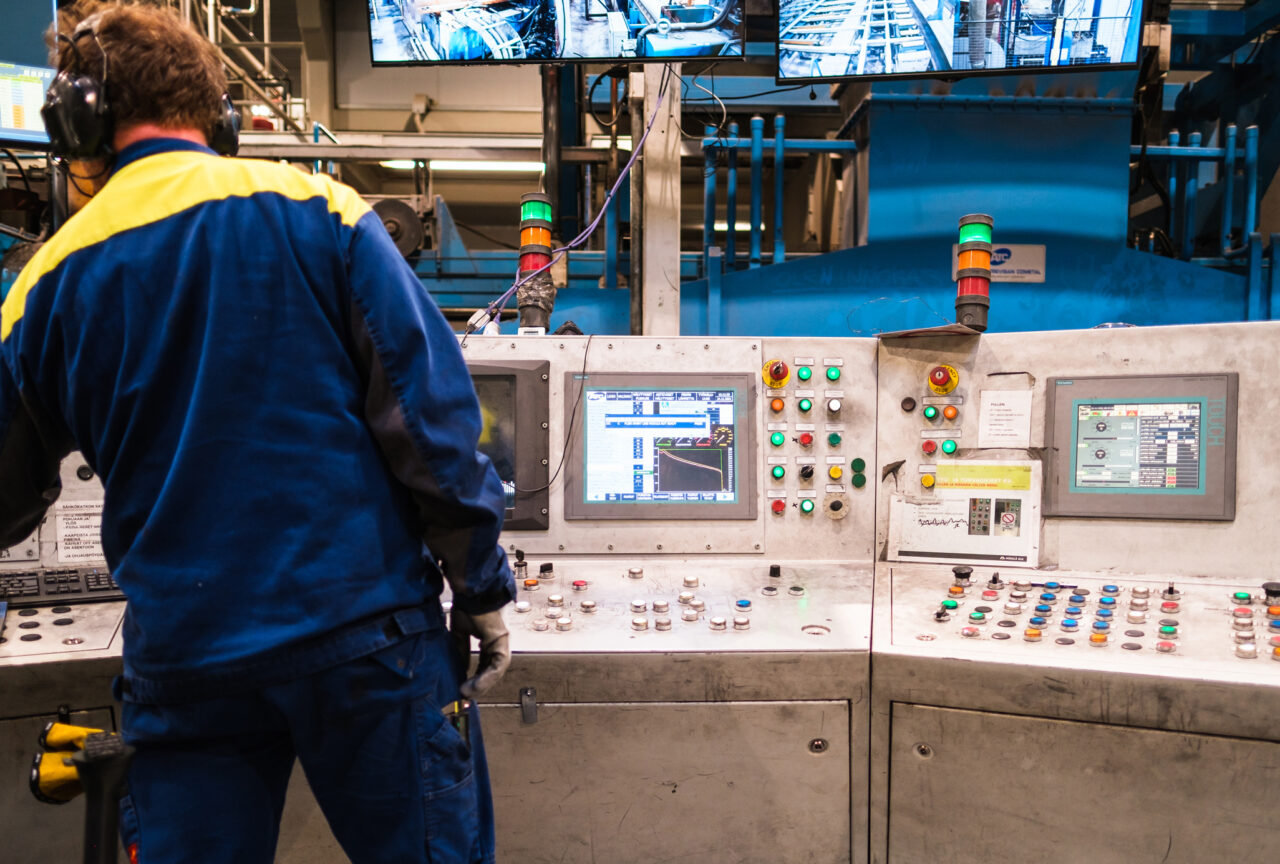 At Mäkelä Alu, the expertise of our staff is one of the cornerstones of our strategy. In this article, we have gathered examples of the different ways we ensure competence in our work community. From the customers' point of view, the emphasis is on continuous improvement in quality and security of supply.
In recent years, we have worked hard to identify and develop the skills of our staff.
"For example, we have recently introduced a tool for identifying and maintaining competences, a kind of task matrix, in which we have defined the tasks or sets of competences required in each unit. For each task defined in the matrix, there is a checklist with the competences required for that task. For each item on the checklist, there is training material to help implement the necessary training, " says HR Manager Jenni Hautakangas.
The development of competences is also verified, registered, and assessed for its effectiveness. The aforementioned components are used to draw up a training plan at individual, team, unit and, ultimately, company level.
The right skills ensure a smooth everyday life
Ensuring competence is important, because a smooth everyday life in the work community is a guarantee for high customer satisfaction, security of supply and, among other things, occupational safety. In the various units, this means regular refresher training, even on the basics.
"We strive to ensure that our coating team is as well trained as possible, which is why we offer regular training and strive for continuous improvement," says Production Manager Vesa Saarenlaita.
The purpose of the latest training at the extrusion plant was to provide support for the daily work and to go over the theoretical background of aluminium extrusion.
"The training also covered the 5S method used at Mäkelä Alu. 5S is a method developed to improve labour productivity. Its impact is based on workplace organisation, standardisation of working methods, and minimising non-value-added activities and waste," says Susanna Timo, Development Engineer at Mäkelä Alu.
The 5S method is an important part of the work at Mäkelä Alu in all units.
Team leaders play an important role
At Mäkelä Alu, a team model is used in virtually every production unit. Team leaders receive internal induction training, but they are also offered external training.
"Team leaders have an important role to play, as it is their job to make sure that their team reaches the targets set for them. We recently held a training session for all team leaders to give them more tools for their day-to-day work. We want to create good conditions for team leaders to succeed in their work, as it is in the interest of the whole company," says Vesa Saarenlaita.
Team leaders play their part in enabling smooth everyday life and the achievement of objectives.
Enhancing competitiveness for customers
Two people from our quality management unit have just completed the Lean Six Sigma Green Belt training. Lean Six Sigma is a systematic method for process improvement and development. It provides an effective way to improve operations and results.
"The Lean Six Sigma Green Belt training introduces a standardised improvement methodology for process development. My colleague and I started the Green Belt training last autumn, and we received our certificates in early February. Next, the training will be completed by our surface treatment and extrusion experts," says EHSQ Manager Päivi Venesoja.
After the Green Belt training, we will be better equipped to improve our processes and thus our own competitiveness and ultimately that of our customers. Efficient processes benefit everyone.
"In addition to the theoretical part, the training included implementing a real development project using a standardised methodology. In the project, a process with a certain problem is broken down and tackled piece by piece. In simple terms, after defining the problem, all the necessary data is collected and analysed using various statistical methods. The data can be processed and analysed with the help of a dedicated programme. The aim is to find the statistically best values for the variables that can be used to improve the process and finally to prove this in practice," Venesoja explains.
Identifying and maintaining skills needs will continue as long as the world around us keeps changing. At Mäkelä Alu, being a top expert means mastering both small and large everyday tasks, which requires precise training.